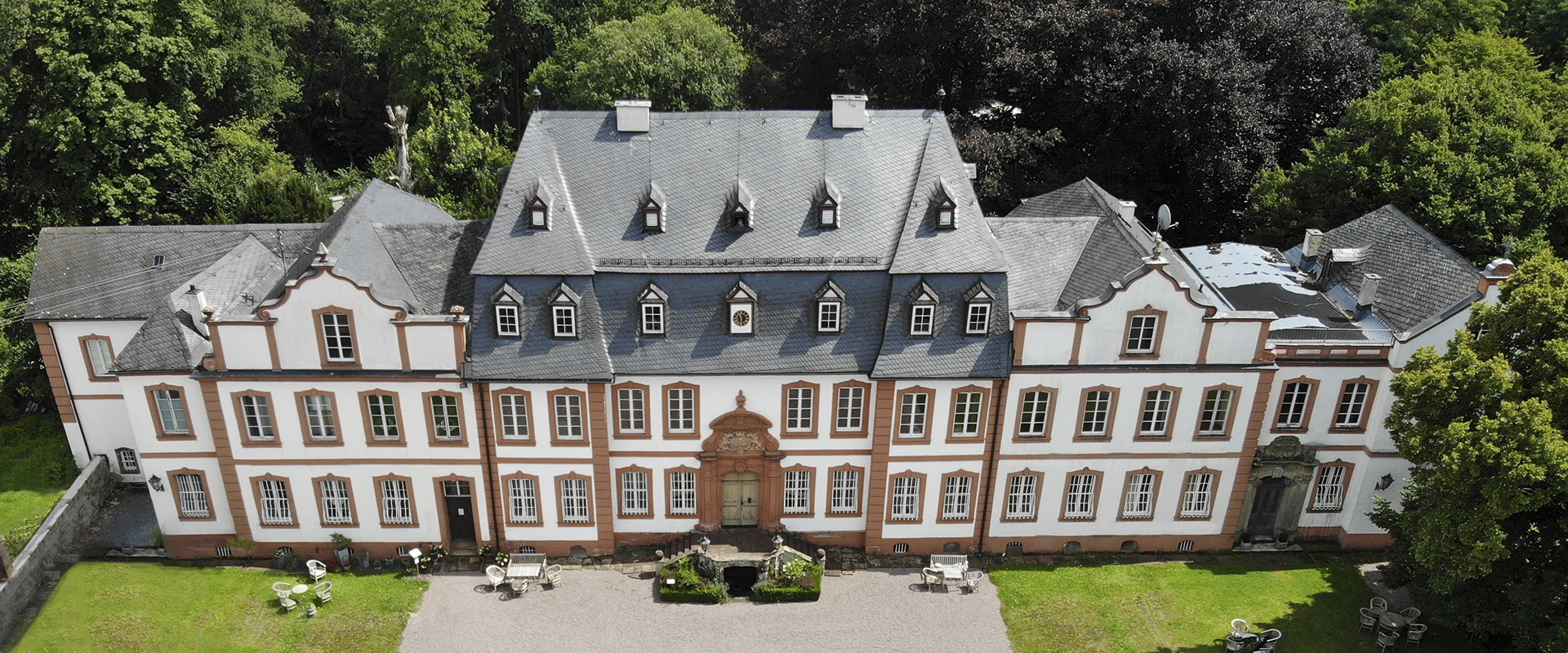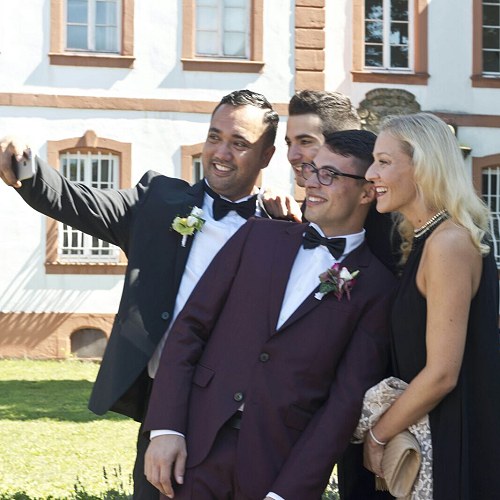 Weddings at Castle Münchweiler
We organize their absolute dream wedding for our wedding couples with a lot of calm and attention to detail.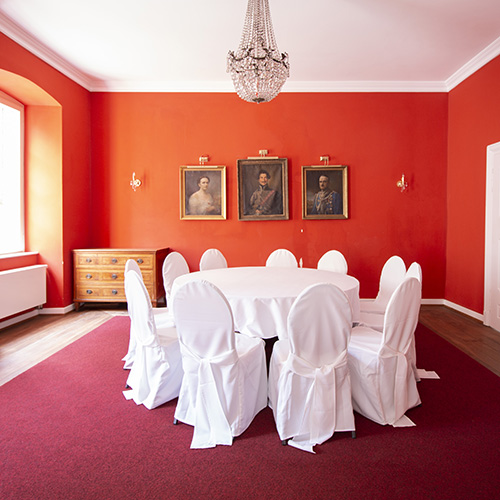 Your event in a special setting …
Celebrate birthdays or company events in our 270-year-old ballrooms.
"Wir sagen JA!"
"Es war traumhaft."
Castle Münchweiler In the North of Saarland
one of the most important baroque castles in the southwest!
Thank you for your interest in Castle Münchweiler. The Baroque Castle Münchweiler has been inhabited by the same family for 8 generations and is still privately owned today. You are welcome to visit us and have a look at the outside areal of the castle. Enjoy the quiet atmosphere in a fantastic location – the castle is located in the middle of the Saar-Hunsrück nature park with many bike and premium hiking trails. Discover the unique historical atmosphere and private hospitality when you are looked after by the owner family during a visit. In our café in the former tea room of the Baroness Olga von Zandt we spoil you with coffee and cake.
You can celebrate your wedding, birthday or other any event at Schloss Münchweiler. A wedding room, the castle park for outdoor weddings, the castle chapel for church weddings and our baroque ballrooms are available for this purpose.
Visit us or give us a call if you have any questions. Alternatively, you can also contact us by email. We look forward to welcoming you to Münchweiler Castle!
Sincerely,
Your von Hagke family